Gazprom considers US$20-25bn gas pipeline linking Pakistan to China
Gazprom will launch a feasibility study for a natural gas undersea pipeline connecting the Persian Gulf and Pakistan to India and Bangladesh, crossing through Myanmar and Thailand and ultimately ending in China. The study will start in early 2020 and be achieved by the end of the year. The total anticipated cost of the project should reach US$20-25bn, and construction could last 3 to 4 years. According to the current plan, Pakistan would receive transit fee from the countries getting gas from the pipeline. Pakistan expects to import 1 bcf/d (10.3 bcm/year) from the undersea pipeline.
In February 2019, Gazprom and the government of Pakistan signed a memorandum of understanding (MoU), under the terms of which the Russian company would lead a feasibility study for an offshore gas pipeline connecting Iran and India.
In 2015, Resources, a subsidiary of Rostec (Russia), had been selected to build the 1,100 km long North-South transmission pipeline connecting Karachi to the provincial capital Lahore with a capacity of 12.4 bcm/year (investment of US$2.5bn). As of 2019, the project is still at the planning stage as a consequence of US sanctions against Russian entities and dissensions between the two parties over fees. Pakistan refused to move forward with a new proposed Russian partner, whose owner is on the US sanctions list.
---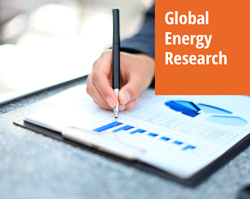 Enerdata's premium online information service provides up-to-date market reports on 110+ countries. The reports include valuable market data and analysis as well as a daily newsfeed, curated by our energy analysts, on the oil, gas, coal and power markets.
This user-friendly tool gives you the essentials about the domestic markets of your concern, including market structure, organisation, actors, projects and business perspectives.