The Gabonese government plans to develop 146 MW of hydro capacity
The Gabonese government intends to develop 3 hydropower projects with a combined capacity of 146 MW. The construction of the 58 MW Kinguélé Aval hydropower project is expected to start in 2020, while work on the 73 MW Ngoulmendjim and 15 MW Dibwangui dams should begin in 2021. In October 2019, the French infrastructure investment fund Meridiam signed a 33-year concession with the Gabonese government to develop the Kinguélé Aval project. Commissioning is scheduled for late 2023. 
In addition, 750 km of new LV and MV power lines will be built, to deliver power to 150 villages along the Kango-Bifoun-Lambaréné-Fougamou-Mouila and Oyem-Bitam-Okok-Batouri axes.
The authorities aim to increase Gabon's installed capacity to 1,200 MW by 2025 (from less than 800 MW in late 2019). Hydropower currently accounts for 43% of the country's installed capacity, with around 330 MW. More than 120 MW of new hydropower capacity is under construction and 1.3 GW under development.
---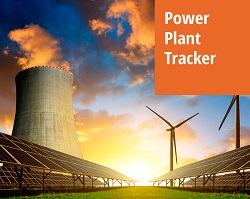 Enerdata has developed a market research service to screen, monitor and analyse the development of power generation assets.
Power Plant Tracker offers an interactive database and a powerful search engine covering power plants worldwide – including both installed and planned capacities for renewables and fossil fuels.