Gabon signs new contract with power utility SEEG, ends its legal monopoly
The Gabonese government has extended for 20 years the concession contract of the Gabon Energy and Water Company (Société d'énergie et d'eau du Gabon, SEEG, 100% state-owned) for production, transmission and supply of electricity and drinking water. The country has officially withdrawn the exclusivity of the services granted to the concessionaire, opening the possibility for other players to enter the two sectors.
SEEG is the main power producer in Gabon, with a capacity of 450 MW and a production of 2.3 TWh. In February 2019, the Gabonese government signed an agreement with Veolia to take over its 51% stake in SEEG, re-nationalising the company. France's Veolia had acquired a 51% stake in SEEG from the Gabonese government in 1997, but in February 2018, the country broke its contract with the French company and took over the installations of SEEG.
---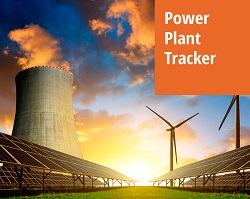 Enerdata has developed a market research service to screen, monitor and analyse the development of power generation assets.
Power Plant Tracker offers an interactive database and a powerful search engine covering power plants worldwide – including both installed and planned capacities for renewables and fossil fuels.