French Parliament approves electricity auto-consumption bill
The French Parliament has approved a draft law aimed at inciting electricity auto-consumption for households or companies generating electricity, usually from solar panels. The draft had been finalised by a joint committee, to set up a regulatory framework for auto-consumption.
The bill forces electricity grid operators to facilitate auto-consumption operations and to determine a specific tariff for grid use; since October 2016, electricity distribution company Enedis has been providing smart meters to residential solar PV installations and the bulk of new PV installations have opted for auto-consumption. The bill also includes details for collective auto-consumption (several users consuming the electricity from one installation, e.g. in a multi-dwelling building). Details for business users will be elaborated later. Secondary laws (application decrees) and tariff orders should follow in the next few weeks. Small auto-consumption installations may benefit from an €800/kWc investment premium (up to €2,400/kWc for installations of 3 kWc), to be paid over 5 yers. The surplus sale tariff will be cut to €6c/kWh.
More and more households choose to consume the electricity they produce and to sell their excess generation on the grid due to falling costs in solar panels (around €10,000-12,000, half of the costs level a few years ago), declining feed-in tariffs (€12-14c/kWh for small installations) and rising electricity tariffs (€16c/kWh, from €11c/kWh).
---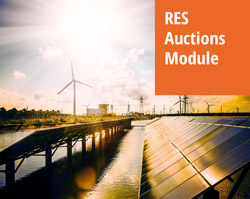 Discover our very detailed and regularly updated RES auctions database with worldwide coverage and a technical focus backed by academic research.
With our renewable energies auctions service you will be able to monitor auctions at a global level. Its (expanding) scope notably includes all major G20 countries and offers an especially fine tracking on Europe and South America.
---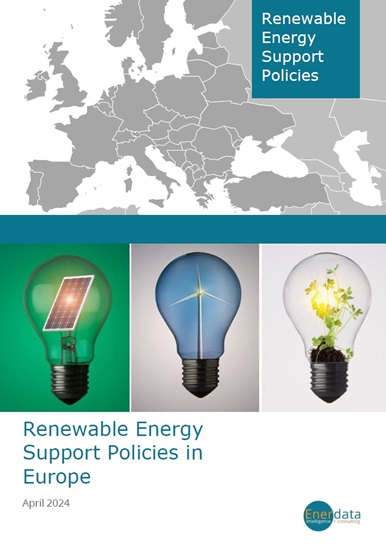 The European renewable report focuses on the different renewable energies for each country in Europe.
It covers the different support schemes used to promote renewable energy in for major sources of renewable energy: hydroelectricity, wind, solar, liquid biofuels for transportation, geothermal and oceanic sources (wave, tidal and thermal).