French industrial consortium Exeltium gets 20% discount on EDF price
France national power utility EDF and the Exeltium consortium have agreed on a memorandum of understanding (MoU) to adjust Exeltium's electricity supply contract, to allow the electro-intensive companies of the consortium to regain competitiveness, following the unexpected drop of market prices. According to this MoU, the price paid for electricity supply will first be decreased, before being brought back up again to compensate, depending on the evolution of the electricity market price (as of January 2019).
Since 2008, Exeltium has gathered 27 electro-intensive industrial companies, in branches as diverse as steel, aluminum, chemistry, industrial gas, or paper, including among others Air Liquide, ArcelorMittal, Arkema, Solvay or Total. Exeltium had reached an agreement in 2010 for a 24-year price guarantee of about €50/MWh including an initial payment of €1.75bn; the fall in market prices (about €42-43/MWh) led the consortium to renegotiate the tariff, which is now set at around €42/MWh (retroactive to 1 January 2014).
---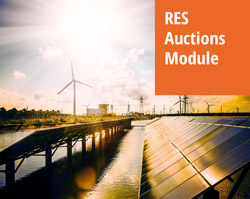 Discover our very detailed and regularly updated RES auctions database with worldwide coverage and a technical focus backed by academic research.
With our renewable energies auctions service you will be able to monitor auctions at a global level. Its (expanding) scope notably includes all major G20 countries and offers an especially fine tracking on Europe and South America.