France will probably miss its 2030 greenhouse gas reduction target
According to the French High Council for the Climate, France will not be able to reach its objective of reducing its greenhouse gas (GHG) emissions by 40% by 2030 compared to 1990. The institution, which had already warned in 2019, notes that the country must double the annual rate of GHG emissions reduction to at least 3% from 2021 and 3.3%/year on average over the period of the third carbon budget (2024-2028). France's GHG emissions reached 436 MtCO2eq in 2019, a decrease of 1.9% compared to 2018. This represents a 19.9% decrease compared to 1990. In June 2021, EU Members States (except Bulgaria) formally approved the EU Climate Law, which aims to reduce the regional bloc's GHG emissions by at least 55% compared to 1990 levels.
In addition, the French Senate has voted the "Climate and Resilience Bill", which aims to help the country reduce its greenhouse gas (GHG) emissions by 40% by 2030 compared to 1990 levels. The Climate and Resilience bill includes measures such as limiting the most polluting vehicles in urban areas, introducing ecotaxes on truck transport, and capping rent on insulated housing.
---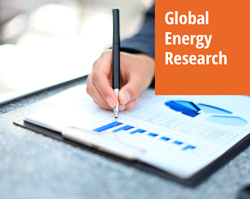 Enerdata's premium online information service provides up-to-date market reports on 110+ countries. The reports include valuable market data and analysis as well as a daily newsfeed, curated by our energy analysts, on the oil, gas, coal and power markets.
This user-friendly tool gives you the essentials about the domestic markets of your concern, including market structure, organisation, actors, projects and business perspectives.