France will invest €7.2bn by 2030 to support hydrogen production
As part of a €100bn economic stimulus package, the French government has unveiled a €7.2bn hydrogen production support scheme over the 2020-2030 period, which intends to make the country a world leader in hydrogen production. The plan, which seeks to help companies move from the R&D and demonstrator stage to the industrial stage, has two main pillars: the development of a profitable green hydrogen production, and the democratisation of its use, especially for heavy-duty vehicles.
The government will allocate €1bn to build 6.5 GW of electrolysis capacity by 2030 and €1bn by 2023 to develop this kind of hydrogen-powered heavy-duty vehicles, via several calls for projects. Calls for projects will be launched as soon as 2020 for regional hydrogen hubs, for developing an European project of common interest on hydrogen (2021) - a €1.5bn funding is planned for this "gigafactory" project - and for projects under a subsidy mechanism. Another €650m will be allocated to research and innovation.
---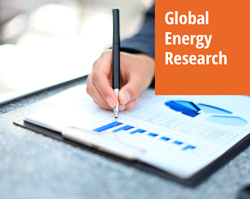 Enerdata's premium online information service provides up-to-date market reports on 110+ countries. The reports include valuable market data and analysis as well as a daily newsfeed, curated by our energy analysts, on the oil, gas, coal and power markets.
This user-friendly tool gives you the essentials about the domestic markets of your concern, including market structure, organisation, actors, projects and business perspectives.