The French government has selected TotalEnergies to install a floating storage and regasification unit (FSRU) with an import capacity of 5 bcm/year in the port of Le Havre, department of Seine-Maritime, on the northern coast of France. Construction work by TotalEnergies and GRTgaz should start by end-2022. The 300-meter-long vessel, named "Cape Ann", one of TotalEnergies' two FSRUs, is expected to be operational in September 2023.
In 2021, France imported 45.8 bcm of natural gas (-1% compared to 2020), including 16.8 bcm of LNG. The country currently possesses 4 LNG import terminals. Two are located on the Mediterranean in Fos-sur-Mer: Fos Tokin LNG (3 bcm/year, operated by Elengy, an affiliate of Engie) and Fos Cavaou (8.25 bcm/year, owned by Elengy with a share of 72.5% and TotalEnergies with 27.5%). One is situated on the Atlantic in Montoir-de-Bretagne (10.1 bcm/year, owned by Elengy) and one on the English Channel in Dunkirk (13 cm/year). Dunkerque LNG is 61% owned by a consortium of gas infrastructure group Fluxys, AXA Investment Managers – Real Assets, on behalf of its clients, and Crédit Agricole Assurances, and 39% owned by a consortium of Korean investors led by IPM Group in cooperation with Samsung Asset Management.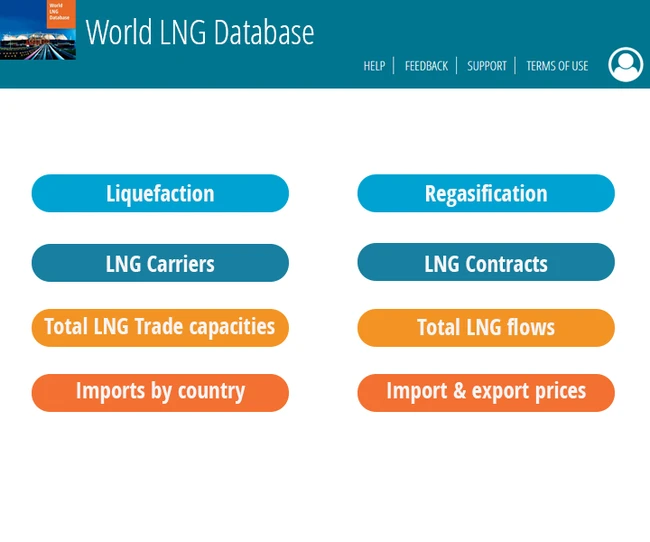 World LNG Database offers a complete set of data on LNG markets. The service provides detailed information on existing and planned liquefaction and regasification plants. It also includes LNG shipping around the world, LNG contracts, time series on regasification and liquefaction capacities, LNG flows and LNG prices for all players in the market.