The French government has inaugurated the 480 MW Saint-Nazaire offshore wind park, located off the coast of the Guérande peninsula in Loire-Atlantique, western France. The park is France's first commercial-scale offshore wind project and features 80 GE Haliade 150-6 MW turbines.
It is owned and developed by Eolien Maritime France (EMF), a consortium of EDF Renouvelables, Enbridge, and the Canada Pension Plan Investment Board. The park produced its first power in June 2022 and the last turbine was installed in early September 2022.
France has three additional commercial-scale offshore wind parks currently under construction, the 496 MW Saint-Brieuc park, the 498 MW Fécamp park, both located in the English Channel (northern France) and expected to come online in 2023, and the 448 MW Courseulles-sur-Mer park, located in the Channel and expected to be commissioned in 2024.
France's offshore wind capacity is nascent, but the country plans to reach a 5 GW capacity in offshore wind by 2028 (33 GW for onshore wind, up from 18.8 GW in 2021). The country hopes to build about 50 offshore wind farms by 2050. France currently has nearly 2 GW of wind projects under construction and more than 8 GW under development.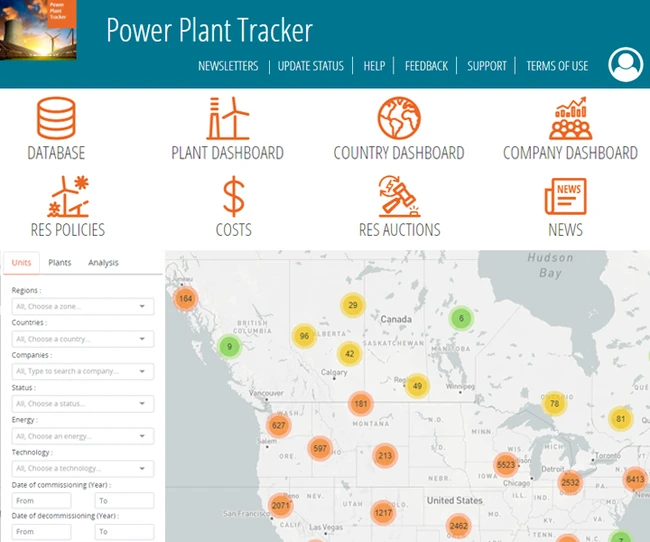 Enerdata has developed a market research service to screen, monitor and analyse the development of power generation assets.
Power Plant Tracker offers an interactive database and a powerful search engine covering power plants worldwide – including both installed and planned capacities for renewables and fossil fuels.