France approves purchasing power bill including energy security measures
The French National Assembly has approved a €20bn bill aimed at boosting purchasing power which contains several measures pertaining to energy tariffs and energy security, as France is trying to diversify its energy sources and secure its supply. Among the highlighted measures:
The tariff shield will be maintained until the end of 2022. Put in place at the end of 2021, it allows to cap the increase in electricity bills at 4% and to freeze gas prices at their level of October 2021.
The regulated price (€42/MWh) at which EDF is forced to resell part of its nuclear electricity to its competitors, within the framework of the Regulated Access to Historical Nuclear Electricity (Arenh), will be increased (article 18).
The text allows coal-fired plants to use short-term work contracts (36 months) to temporarily hire staff and reopen, in case electricity supply security is threatened (article 15). The bill creates a derogation allowing the rehiring of former employees that were previously dismissed from coal plants.
The text also mentions the raising of the ceiling for greenhouse gas (GHG) emissions authorised for installations producing electricity from fossil fuels (article 16). However, it also guarantees that these additional emissions will be offset by projects to reduce GHG emissions in other sectors.
The text also lifts some administrative and environmental regulations for building a new 5 bcm/year floating LNG import terminal (article 13) in the port of Le Havre, which is expected to be commissioned in 2023 and will be operated by TotalEnergies. In order to accelerate its deployment, the text mentions the possibility of an exemption from environmental assessment for the project, as well as the possibility to carry out part of the building process in advance, without waiting for authorisation for the whole project.
In addition, in the event of a threat to the security of natural gas supply at a local, national or European level, the government can order the operators of gas-fired power plants using natural gas to restrict or suspend their activities (article 12).
Simultaneously to the approbation of the bill, TotalEnergies has announced, amid soaring energy prices, that it will lower its petroleum fuel prices sold in service stations by €20c/litre compared to global market quotation prices from 1 September to 1 November 2022. The company will then lower them by €10c/litre from 1 November to 31 December 2022.
---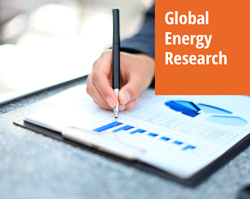 Enerdata's premium online information service provides up-to-date market reports on 110+ countries. The reports include valuable market data and analysis as well as a daily newsfeed, curated by our energy analysts, on the oil, gas, coal and power markets.
This user-friendly tool gives you the essentials about the domestic markets of your concern, including market structure, organisation, actors, projects and business perspectives.