Fortum seeks to extend Loviisa nuclear plant's operating life (Finland)
The Finnish power group Fortum has started the environmental impact assessment (EIA) procedure to extend operation at the two Loviisa nuclear reactors. The 507 MW Loviisa-1 pressurized water reactor (PWR) was commissioned in May 1977 and its operating license runs until the end of 2027, while the second reactor, rated 507 MW too, was commissioned in January 1981 and is licensed to operate until the end of 2030. Following the 18-month EIA, Fortum may be allowed to continue operating the reactors for a maximum of 20 years after the end of the current operating licenses.
In addition to Loviisa, two other nuclear reactors are operating in Finland, Olkiluoto-1 and 2 (890 MW each), which account for around 35% of the total power generation (2019). A new reactor is under construction at Olkiluoto (1,650 MWe, initially expected in 2009 but delayed to 2021) and another 1,400 MW reactor is under consideration in Hanhikivi and is expected to start commercial operation in 2028.
---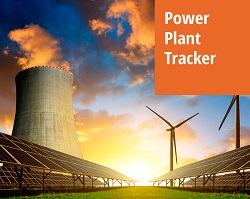 Enerdata has developed a market research service to screen, monitor and analyse the development of power generation assets.
Power Plant Tracker offers an interactive database and a powerful search engine covering power plants worldwide – including both installed and planned capacities for renewables and fossil fuels.