Formosa-1 Phase 2 offshore wind farm produces first power (Taiwan)
Danish energy firm Ørsted, which develop the Formosa offshore wind farm, announced that the second phase of Formosa-1 (120 MW) produced first power and is planned to be fully operational before the end of November 2019. The Formosa-1 offshore wind farm comprises two phases: two 4 MW wind turbines officially entered commercial operation in April 2017. The second phase involves the installation of 20 wind turbines rated 6 MW supplied by Siemens Gamesa. 10 of these have now been installed, and six of them have started gradually producing power.
Located approximately 2-6km off the coast of Miaoli County, the 2.4 GW Formosa offshore wind farm consists of Formosa-1 (120 MW), which will be operational by end-2019, Formosa-2 (376 MW), expected for 2020, and Formosa-3 (1 900 MW), expected for 2021. The project is owned by Ørsted (35%), Japanese energy company JERA (32.5%), Australian asset manager Macquarie Capital (25%), and Taiwanese Swancor Renewable Energy (7.5%).
As Taiwan aims to exit nuclear power by 2025, the country targets to develop 1.2 GW of onshore wind power by 2020, and 5.5 GW of offshore wind power by 2025.
---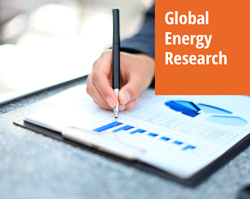 Enerdata's premium online information service provides up-to-date market reports on 110+ countries. The reports include valuable market data and analysis as well as a daily newsfeed, curated by our energy analysts, on the oil, gas, coal and power markets.
This user-friendly tool gives you the essentials about the domestic markets of your concern, including market structure, organisation, actors, projects and business perspectives.