Flamanville EPR vessel will be fit for service until 2024 (France)
The French nuclear watchdog (Autorité de Sûreté Nucléaire or ASN) has cleared the vessel of the 1,650 MWe Flamanville-3 EPR unit despite weak spots in its steel. The vessel and bottom heads of the reactor pressure vessel are serviceable but will have to be replaced by 2024 at the latest. The disqualification of the nuclear reactor would have been disastrous for EDF at it would have added delays and billions of euros of further costs. The facility is already behind schedule and the project cost is still set at €10.5bn (in 2015 euros, excluding interim interest) since its September 2015 update, up from a December 2012 estimate of €8bn.
In October 2017, EDF reported that the unit construction works are moving forward in accordance with the timetable announced in September 2015. EDF is now paving the way for the two next phases: the cold system performance test phase will start in December 2017 while the hot test will begin in July 2018. The company still expects the fuel loading and reactor startup phases to take place at the end of the 4th quarter of 2018.
---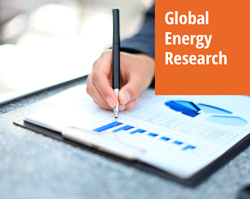 Enerdata's reputable online information service provides up-to-date market reports on 110+ countries with valuable market data and analysis as well as a daily newsfeed on the oil, gas, coal and power markets.
This user-friendly tool gives you the essentials on the domestic market of your concern including market structure, organisation, actors, projects and business perspectives.