Finland's Parliament introduces 30% biofuels obligation target for 2029
The Finnish Parliament has voted in favour of a new legislation that introduces a gradual increase of biofuels' share in road traffic to 30% over the 2021-2029 period. The share of advanced biofuels should reach 10% in 2030. Moreover, it also gave the green light to a law on the distribution obligation of bio-based light fuel oil, which imposes the replacement of a certain share of light fuel oil intended for heating, construction machines and fitted motors by bio-based fuel oil starting from 2021. That second requirement would also begin in 2021 and gradually ramp up until 2028 to reach the 10% threshold.
The main driver behind this new law is the government's ambition to significantly decarbonise the transportation sector, as defined by the EU Renewable Energy Directive. Finland's biofuels quota ramped up gradually and it was set at 6% for the 2011-2014 period, then raised to 8% in 2015, 10% in 2016, 12% in 2017 and eventually 15% in 2018.
---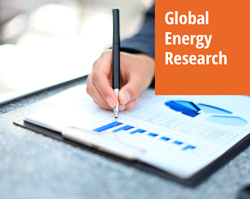 Enerdata's premium online information service provides up-to-date market reports on 110+ countries. The reports include valuable market data and analysis as well as a daily newsfeed, curated by our energy analysts, on the oil, gas, coal and power markets.
This user-friendly tool gives you the essentials about the domestic markets of your concern, including market structure, organisation, actors, projects and business perspectives.