Finland nuclear authority approves life extension of two reactors to 2050
Finland's Radiation and Nuclear Safety Authority (STUK) has approved the lifetime extension until 2050 of two reactors (units 1 and 2) at the 1 GW Loviisa nuclear power plant, which is located in southern Finland. The extension to the permits, which were set to expire in 2027 and 2030, still requires approval from Finland's economic affairs ministry. The Finnish Government is expected to issue its operating licence decision in early 2023. The Loviisa nuclear power plant, operated by the Finnish energy group Fortum, comprises two reactors commissioned in 1977 and 1981.
Fortum also operates the Olkiluoto nuclear plant, located in southwestern Finland, which currently holds three units: Olkiluoto 1 and 2 (880 MW each) and Olkiluto 3 (1.6 GW). At the end of 2020, nuclear represented 16% of Finland's total installed capacity with 2.8 GW (doesn't include Olikiluoto 3). Nuclear production reached 23.6 TWh in 2021, or 33% of Finland's total power generation.
---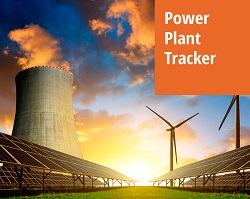 Enerdata has developed a market research service to screen, monitor and analyse the development of power generation assets.
Power Plant Tracker offers an interactive database and a powerful search engine covering power plants worldwide – including both installed and planned capacities for renewables and fossil fuels.