Falling oil prices badly impact Latin American oil producers
Latin America crude oil producers, such as Mexico, Ecuador and Venezuela, are affected by the global oil glut and collapsing US prices, since their prices are indexed on US prices that recently fell below zero. Some sellers have adopted new clauses introducing a US$10c/bbl floor price, while Venezuela's Merey crude is being offered at US$1-2/bbl only after trans-shipping fees off Malaysia. Prices for Colombian and Brazilian crude oil, which are indexed to Brent, have remained positive, at around US$9-15/bbl. Argentina and Ecuador have cancelled recent tenders to sell crude on the spot market for May and June 2020 delivery due to low oil prices and a lack of interest from potential buyers.
Around 5 mb/d of heavy crude from Latin America are sold on the United States (US) Gulf Coast, with half of this volume sold under long-term supply contracts and half sold on the spot market.
---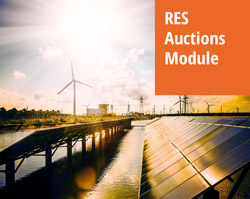 Discover our very detailed and regularly updated RES auctions database with worldwide coverage and a technical focus backed by academic research.
With our renewable energies auctions service you will be able to monitor auctions at a global level. Its (expanding) scope notably includes all major G20 countries and offers an especially fine tracking on Europe and South America.