EU's gas market rules could extend to pipelines to and from third countries
The Committee of Permanent Representatives has given a mandate to the Presidency of the European Council to start negotiations with the European Parliament on an amendment to the gas directive. The proposed amendment would extend the application of the EU's gas market rules to pipelines from and to third countries.
The main driver of this proposal is to make sure that rules governing the EU's internal gas market also apply to gas transmission lines with a EU member state and a third country, up to the border of the member state's territory and territorial sea. Pipeline projects would have to meet EU energy market rules by not being directly owned by gas suppliers and allow at least 10% of their capacity to be made available to third parties. They would also have to abide by the EU non-discriminatory tariffs and their reporting operations shall be made transparent.
This amendment was initially proposed by the European Commission in November 2017 and the European Parliament adopted its position on the file in April 2018. The next steps will entail negotiations between the Parliament and the Council of the European Union.
The main project threatened by this directive is the €9.5bn Nord Stream 2 gas pipeline project between Russia and Germany, which is currently under construction. It is developed by Gazprom (50%), Uniper, Shell, OMV, Wintershall and Engie (10% each) and will double the throughput of the current Nord Stream route between Vyborg (Russia) and Greifswald (Germany). The 1,230-km long pipeline received the planning approval for the construction and operation in January 2018 and is expected to flow first gas by the end of 2019; as of December 2018, Gazprom reported that 300 km have been laid.
---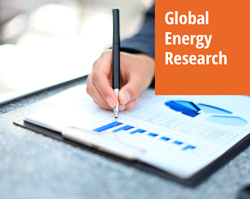 Enerdata's premium online information service provides up-to-date market reports on 110+ countries. The reports include valuable market data and analysis as well as a daily newsfeed, curated by our energy analysts, on the oil, gas, coal and power markets.
This user-friendly tool gives you the essentials about the domestic markets of your concern, including market structure, organisation, actors, projects and business perspectives.