The Energy Community Ministerial Council, which regroups Albania, Bosnia and Herzegovina, Georgia, North Macedonia, Kosovo, Moldova, Montenegro, Serbia, and Ukraine (alongside the European Commission), has adopted 2030 targets to reduce primary and final energy consumption, accelerate the development of renewable energy and reduce greenhouse gas (GHG) emissions to achieve climate neutrality by 2050.
The Ministers agreed to national renewables targets that amount to an overall Energy Community target of 31% of energy from renewable sources in gross final energy consumption by 2030. To boost energy efficiency and energy savings, they agreed to cap the amount of primary energy consumption at 129.88 Mtoe and the amount of final energy consumption at 79.06 Mtoe at the level of the Energy Community by 2030. They also agreed to cap the total GHG emissions for the Energy Community at 427.64 MtCO2eq by 2030, which represents a decrease of 60.9% below 1990 levels. The Council also adopted a regulation on monitoring and reporting of greenhouse gas emissions and associated legal acts.
In addition, the Ministers have adopted a new electricity package that will enable full market integration of Energy Community Contracting Parties into the European market that will support the large-scale integration of renewables and coal-phase out. The package will establish an integrated electricity market between the parties and neighbouring EU Member States, including their market coupling.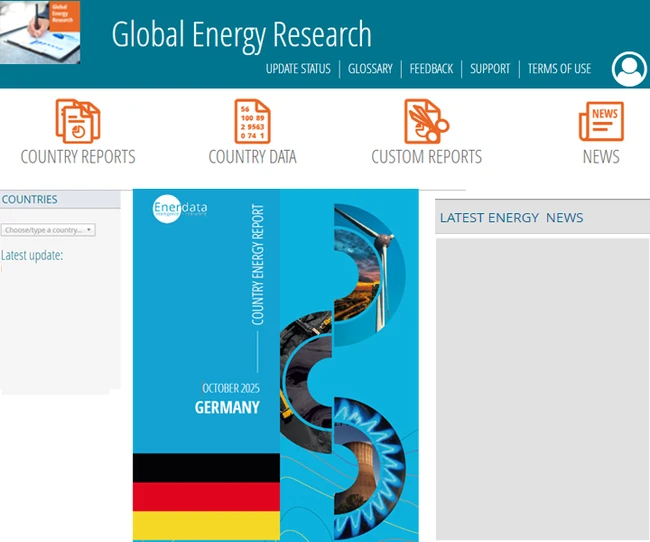 Enerdata's premium online information service provides up-to-date market reports on 110+ countries. The reports include valuable market data and analysis as well as a daily newsfeed, curated by our energy analysts, on the oil, gas, coal and power markets.
This user-friendly tool gives you the essentials about the domestic markets of your concern, including market structure, organisation, actors, projects and business perspectives.