The European Parliament approves new gas supply security rules (Europe)
The European Parliament has approved new gas security supply rules in Europe, which introduce the solidarity principle when it comes to dealing with disruptions to gas supply. The regulation was approved by with 567 votes, with 101 against and 23 abstentions. The rationale behind the new rules is to ensure a regionally coordinated and common approach to security of supply measures among EU member states, which will be in a better position to manage gas shortages if a crisis occurs.
In the event of a severe gas supply shortage, neighbouring EU member states will help out each other in order to ensure gas supply to households and essential social services. Besides, closer regional cooperation will be fostered and regional groups will ease the joint assessment of common supply risks. They will agree on joint preventive and emergency measures.
Besides, the new regulations increase the market transparency and natural gas companies will have to notify long-term gas supply contracts that are relevant for security of the domestic supply. This new regulation fits in the framework of the sustainable energy security package presented by the European Commission in February 2016 and with the revised legislation on Intergovernmental Agreements adopted in March 2017.
---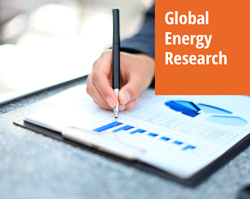 Enerdata's premium online information service provides up-to-date market reports on 110+ countries. The reports include valuable market data and analysis as well as a daily newsfeed, curated by our energy analysts, on the oil, gas, coal and power markets.
This user-friendly tool gives you the essentials about the domestic markets of your concern, including market structure, organisation, actors, projects and business perspectives.