European Council adopts Clean Energy for All Europeans package
The European Commission (EC) has welcomed the adoption of several key files (approval of the last half of the eight legislative proposals) of the 2016 Clean Energy for All Europeans package by the European Council, following the recent approval by the European Parliament (EP) in November 2018. The European Union (EU) has now adopted four of the eight required legislative acts which make up the 2016 Clean Energy for All Europeans package, which includes new rules on renewable energies, energy efficiency and the implementation of the clean energy transition objectives.
The new regulatory framework sets two new targets for the EU in 2030: a binding renewable energy target of at least 32% and an energy efficiency target of at least 32.5%, both of which include a review clause by 2023 for an upward revision. It also aims at improving the design and stability of support schemes for renewables, streamlining administrative procedures, establishing a clear and stable regulatory framework on self-consumption, raising the targets for the transport and heating/cooling sectors and improving the sustainability of the use of bioenergy.
Once fully implemented, the Clean Energy for All Europeans package is expected to lead to a 45% reduction of greenhouse gas emission by 2030 for the whole EU (compared to 1990 level), instead of 40% previously anticipated.
---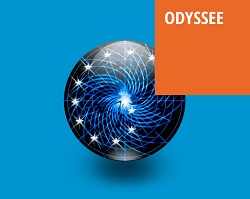 On behalf of all EU Energy Agencies and of the European Commission, Enerdata has created a database providing unique data on energy consumption by end-use. The service also provides exclusive energy efficiency indicators by sector for the 28 EU members and Norway, going back to 1990.