The European Commission unveils a regional strategy for energy efficiency
The European Commission has unveiled its Renovation Wave Strategy to improve the energy performance of buildings, which intends to at least double renovation rates in the next decade and to make sure renovations lead to higher energy and resource efficiency. 35 million buildings could be renovated by 2030. The strategy focuses on three areas: decarbonising heating and cooling; tackling energy poverty and worst-performing buildings; and renovating public buildings (schools, hospitals and administrative buildings). The European Commission intends to introduce a stronger obligation to have Energy Performance Certificates alongside mandatory minimum energy performance standards for existing buildings. It also aims to extend the requirements for building renovation to all public administration levels. According to the Climate Target Plan 2030, the rate of replacement of heating equipment is expected to reach around 4%/year in 2026-2030 in both the residential and services sector.
The EU will have to reduce buildings' greenhouse gas (GHG) emissions by 60%, their energy consumption by 14%, and the energy consumption of heating and cooling by 18% to achieve the least 55% greenhouse gas (GHG) emissions reduction target for 2030, proposed by the European Commission in September 2020. Buildings account for about 40% of the EU's energy consumption, and 36% of GHG emissions. But only 1% of buildings undergo energy-efficient renovation every year. According to the European Commission, around €275bn/year of additional investment in building renovation is required to meet the goal. In addition, the Energy Efficiency and the Energy Performance of Buildings Directives will be reviewed in 2021.
---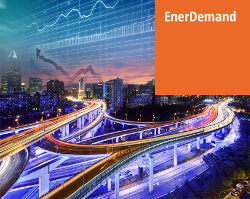 Enerdata's premium EnerDemand service provides detailed data on energy consumption and efficiency for the 20 highest energy-consuming countries, broken down by sector and end-use.
Create custom graphs, export data to use in Excel, and sift through the online database in whatever way is most useful to you: by household uses, by multiple road vehicle types, and by different end-uses in buildings, industry and more.