The European Commission unveils reform of EU power market
The European Commission has proposed to reform the EU's electricity market, introducing measures that incentivise longer term contracts with non-fossil power production and bring more clean flexible solutions into the system to compete with gas, such as demand response and storage. Most notably, the Commission is proposing to facilitate the deployment of more stable long-term contracts such as Power Purchase Agreements (PPAs). To improve the flexibility of the power system, member countries will now be required to assess their needs, establish objectives to increase non-fossil flexibility, and will have the possibility to introduce new support schemes especially for demand response and storage. The reform also enables system operators to procure demand reduction at peak hours.
In addition, in order to provide power producers with revenue stability and to shield industry from price volatility, all public support for new investments in infra-marginal and must-run renewable and non-fossil electricity generation will have to be in the form of two-way Contracts for Difference (CfDs), while member countries are required to channel excess revenues to consumers. New obligations will be introduced to ease the integration of renewables into the system and improve power generation predictability.
On the consumer side, the proposal intends to give a wide choice and clearer information before signing contracts, with the option to lock in secure, long-term prices to avoid excessive risks and volatility. The reform seeks to foster price stability by reducing the risk of supplier failure and to protect vulnerable consumers in arrears from being disconnected and allows member countries to extend regulated retail prices to households and SMEs in case of a crisis.
Overall, the text, which foresees revisions to several pieces of EU legislation, aims to accelerate a surge in renewables and the phase-out of gas, make consumer bills less dependent on volatile fossil fuel prices, better protect consumers from future price spikes and potential market manipulation, and make the EU's industry clean and more competitive.
---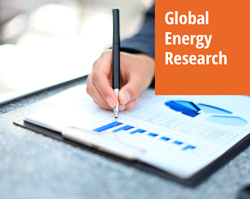 Enerdata's premium online information service provides up-to-date market reports on 110+ countries. The reports include valuable market data and analysis as well as a daily newsfeed, curated by our energy analysts, on the oil, gas, coal and power markets.
This user-friendly tool gives you the essentials about the domestic markets of your concern, including market structure, organisation, actors, projects and business perspectives.