The European Commission reviews new power interconnection targets
The European Commission (EC) Expert Group on electricity interconnection targets has published a new report and recommends to evaluate the need for new interconnections via both following formulas: the ratio between the interconnection rated capacity and the peak demand along with the ratio between the nominal interconnection capacity and the installed renewable capacity. If these ratios are lower than 30% for both indicators, the concerned European Union (EU) member state must reconsider its interconnection options. The EC also recommends an average price difference of €2/MWh for countries or price zones as an indicative threshold for considering the development of additional interconnections.
The EC Expert Group was set up in March 2016 and held its first meeting in October 2016. The European Commission has set a 10% electricity interconnection target for 2020 and extended this figure up to 15% by 2030, while taking into account cost aspects and the potential for commercial power exchanges in the relevant zones.
---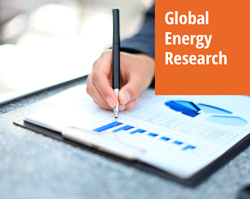 Enerdata's premium online information service provides up-to-date market reports on 110+ countries. The reports include valuable market data and analysis as well as a daily newsfeed, curated by our energy analysts, on the oil, gas, coal and power markets.
This user-friendly tool gives you the essentials about the domestic markets of your concern, including market structure, organisation, actors, projects and business perspectives.