The European Commission proposes a €275/MWh cap on TTF gas prices
The European Commission has proposed to introduce a new temporary instrument, consisting in a safety price ceiling of €275/MWh on the month-ahead TTF derivatives, in an attempt to protect EU households and businesses from gas price spikes and to reduce the volatility on EU gas markets.
As of 1 January 2023, the mechanism would be automatically triggered when two conditions are met: when the front-month TTF derivate settlement price exceeds €275/MWh for two weeks, and when TTF prices are €58/MWh higher than the LNG reference price for 10 consecutive trading days within the two weeks. The price correction mechanism would enter into force the following day, refusing orders for front-month TTF derivatives exceeding the €275/MWh threshold. It could be suspended immediately at any time, by the European Commission, or automatically, when the gap between the TTF price and the LNG price is no longer met during 10 consecutive trading days.
The instrument will only apply to TTF month-ahead products, to ensure that market operators can meet demand requests and procure gas on the spot market and over-the-counter. 
---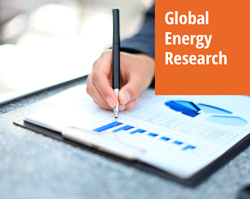 Enerdata's premium online information service provides up-to-date market reports on 110+ countries. The reports include valuable market data and analysis as well as a daily newsfeed, curated by our energy analysts, on the oil, gas, coal and power markets.
This user-friendly tool gives you the essentials about the domestic markets of your concern, including market structure, organisation, actors, projects and business perspectives.