European Commission clears Greece's €2.27bn renewable support scheme
The European Commission has approved the €2.27bn Greek scheme for power generation from renewables and high efficiency CHP, considering that the support scheme was in line with the EU state aid rules and that it will help Greece reach its renewable targets while contributing to the European climate neutrality target by 2050.
The Greek scheme supports power generation from onshore wind, solar PV, wind and photovoltaic with storage, biogas, biomass, landfill gas, hydroelectric power, concentrated solar power (CSP), geothermal power plants and high efficiency combined heat and power (CHP). Under the scheme, onshore wind and solar installations will receive support through a joint competitive tendering procedure (possibility of separate auctions for onshore wind and solar, if a minimum technology diversification is not attained out of the joint auctions). Other renewable technologies will be awarded support directly, subject to certain thresholds over which competitive tendering procedures will apply. The financial support will take the form of a two-way Contract for Difference (CfD) premium, i.e., if the electricity price is above the reference price, the electricity producer pays the State the surplus. The Greek scheme will support around 4.2 GW of capacity, has a total maximum budget of €2.27bn and is open until 2025 with support paid out for a maximum of 20 years.
---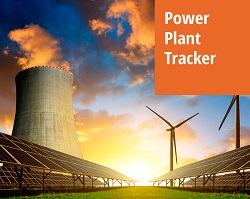 Enerdata has developed a market research service to screen, monitor and analyse the development of power generation assets.
Power Plant Tracker offers an interactive database and a powerful search engine covering power plants worldwide – including both installed and planned capacities for renewables and fossil fuels.
---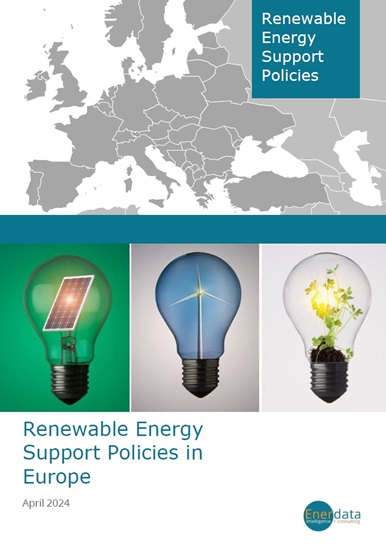 The European renewable report focuses on the different renewable energies for each country in Europe.
It covers the different support schemes used to promote renewable energy in for major sources of renewable energy: hydroelectricity, wind, solar, liquid biofuels for transportation, geothermal and oceanic sources (wave, tidal and thermal).