Eunice and McDermott sign MoU to develop a 2 GW Greece-Egypt power link
The Greek energy company Eunice Energy has signed a memorandum of understanding (MoU) with a consortium led by the US infrastructure company McDermott to develop the 2 GW Greece-Africa Power (GAP) Interconnector project. McDermott will provide engineering and construction guidance for the electrical interconnection that will link the Greek island of Crete and Egypt.
The approximately 420 km GAP Interconnector project is a submarine high voltage direct current (HVDC) transmission link that will connect the 200 MW Atherinolakkos thermal power plant in south-eastern Crete to the city of Marsa Matruh in north-western Egypt.
In October 2021, the Egyptian Ministry of Electricity and Renewable Energy and the Greek Ministry of Environment and Energy signed a MoU to build a 1 GW HVDC line between Egypt, Cyprus and Greece. The €2.5bn project is currently under construction.
---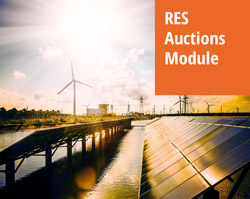 Discover our very detailed and regularly updated RES auctions database with worldwide coverage and a technical focus backed by academic research.
With our renewable energies auctions service you will be able to monitor auctions at a global level. Its (expanding) scope notably includes all major G20 countries and offers an especially fine tracking on Europe and South America.