The EU unveils its €1,000bn Sustainable Europe Investment Plan
The European Commission (EC) has unveiled its Sustainable Europe Investment Plan, aimed at financing its Green Deal to make the continent climate neutral by 2050. The planned investments, which would reach €1,000bn over a 10-year period, are expected to come both from the EU budget and private funds, with an important role played by the European Investment Bank (EIB). The EC will provide incentives to unlock and redirect public and private investment towards sustainable projects, most notably by encouraging green budgeting and procurement. The Commission will also directly help public authorities and projects developers.
In addition, a scheme has been designed to raise at least €100bn over the period 2021-2027 to mitigate the impact of the energy transition in the most affected regions of the European Union (EU). The so-called Just Transition Mechanism (JTM) is expected to receive €7.5bn of additional funding from the EU's long-term budget (2021-2027), €45bn of investment mobilised under InvestEU (to attract private investments) and €25-30 bn of investments mobilised thanks to a public sector loan facility with the EIB backed by the EU budget.
Presented in December 2019, the European Green Deal covers all sectors of the economy, notably transport, energy, agriculture, buildings, and industries such as steel, cement, information and communications technology (ICT), textiles and chemicals. It will focus on improving the efficient use of resources by achieving a clean, circular economy, on stopping climate change and on cutting pollution.
Reaching net-zero greenhouse gas (GHG) emissions by 2050 will require to raise the GHG emission cut target from the current 40% goal to 50-55% (55% target subject to a cost-benefit analysis). The European Commission aims to boost energy efficiency (including by doubling or even tripling the renovation rate of buildings), to interconnect energy systems, to better integrate renewables to the grids, to decarbonise the gas sector and to develop the full potential of European offshore wind.
---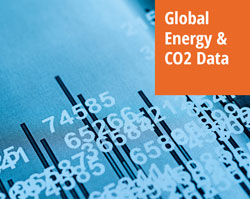 Then Global Energy Market Data & CO2 is your database! We provide world coverage of the oil, gas, coal, and power markets and a detailed overview of national supply & demand with annual data going back to 1970.
This energy database leverages more than 200 official data sources, which are processed by our analysts to provide fully harmonised data sets that are updated monthly.
---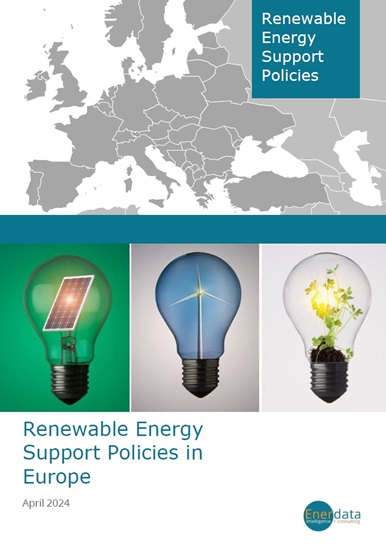 The European renewable report focuses on the different renewable energies for each country in Europe.
It covers the different support schemes used to promote renewable energy in for major sources of renewable energy: hydroelectricity, wind, solar, liquid biofuels for transportation, geothermal and oceanic sources (wave, tidal and thermal).