The European Union aims to be the first climate neutral continent by 2050
The European Commission has presented The European Green Deal, its policy roadmap aimed at making the climate policy the new growth strategy for the European Union and at making the continent climate neutral by 2050. The European Green Deal covers all sectors of the economy, notably transport, energy, agriculture, buildings, and industries such as steel, cement, information and communications technology (ICT), textiles and chemicals. It will focus on improving the efficient use of resources by achieving a clean, circular economy, on stopping climate change and on cutting pollution.
Reaching net-zero greenhouse gas (GHG) emissions by 2050 will require to raise the GHG emission cut target from the current 40% goal to 50-55% (55% target subject to a cost-benefit analysis). The European Commission aims to boost energy efficiency (including by doubling or even tripling the renovation rate of buildings), to interconnect energy systems, to better integrate renewables to the grids, to decarbonise the gas sector and to develop the full potential of European offshore wind.
Where investment needs are concerned, the European Commission will present a Sustainable Europe Investment Plan in early 2020, to help finance investments in climate action, as it estimates that achieving the current 2030 climate and energy targets would require €260bn/year of additional investment, representing about 1.5% of 2018 GDP. It plans to dedicate at least 25% of the EU's long-term budget to climate action. It will implement a "Just Transition Mechanism" to support regions relying on carbon-intensive activities and will benefit from the financial support of the European Investment Bank through the "InvestEU" programme.
The Commission plans to present the first 'European Climate Law' by the end of the first quarter of 2020.
---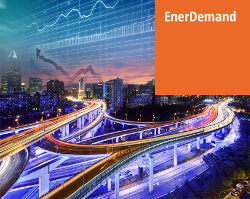 Enerdata's premium EnerDemand service provides detailed data on energy consumption and efficiency for the 20 highest energy-consuming countries, broken down by sector and end-use.
Create custom graphs, export data to use in Excel, and sift through the online database in whatever way is most useful to you: by household uses, by multiple road vehicle types, and by different end-uses in buildings, industry and more.