EU ETS GHG emissions declined by 13.3% in 2020
Greenhouse gas (GHG) emissions from operators covered by the EU Emissions Trading System (EU ETS) fell by 13.3% in 2020, due to an 11.2% decrease in emissions from stationary installations (power plants and manufacturing plants) to 1.331 MtCO2eq and a 64.1% decrease in emissions from aviation, a sector which was severely impacted by the COVID-19 pandemic, to 24.5 MtCO2eq. 
The power sector posted a 14.9% decrease, as a result of reduced electricity consumption due to the pandemic and continued decarbonisation trends, including both the switch from coal to gas-fired power generation, and the replacement of fossil fuels by renewables. In addition, emissions from industry decreased by an average of 7%, with reductions observed in most sectors, including iron and steel (-11.7%), cement (-5.1%), chemicals (-4%) and refineries (-8.1%).
---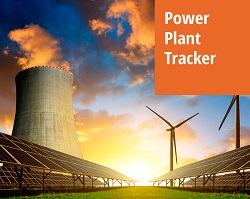 Enerdata has developed a market research service to screen, monitor and analyse the development of power generation assets.
Power Plant Tracker offers an interactive database and a powerful search engine covering power plants worldwide – including both installed and planned capacities for renewables and fossil fuels.