EU energy-related CO2 emissions decreased by 10% in 2020
Energy-related CO2 emissions in the European Union contracted by 10% in 2020, as a result of COVID-19 containment measures that had a significant impact on transport and industrial activities. CO2 emissions from fossil fuel combustion decreased in all countries, with the largest contractions in Greece (-19%), Estonia, Luxembourg (-18% each), Spain (-16%) and Denmark (-15%). They fell by around 9% in Germany (25% of EU's total energy-related CO2 emissions), and by around 11% in Italy (12% of total emissions) and France (11% of total emissions). Emissions cuts were limited in Malta (-1%), Hungary (-1.7%), Ireland and Lithuania (both -2.6%).
In 2020, fossil fuel consumption fell in all countries. Oil and oil products consumption declined in almost all countries, while gas consumption decreased in 15 countries and remained stable or even increased in the other 12 countries. The largest fall in fossil fuel consumption came from coal, as a result of the pandemic-related economic crisis, high carbon prices and increased competition from cheaper renewable power generation. Indeed, renewable power generation in the European Union grew by more than 80 TWh (mainly wind, hydropower and solar) and its share in power generation surged in 2020.
---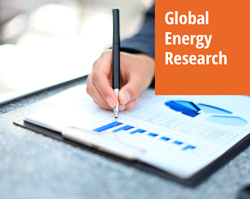 Enerdata's premium online information service provides up-to-date market reports on 110+ countries. The reports include valuable market data and analysis as well as a daily newsfeed, curated by our energy analysts, on the oil, gas, coal and power markets.
This user-friendly tool gives you the essentials about the domestic markets of your concern, including market structure, organisation, actors, projects and business perspectives.