The EU Commission approves a €17bn Danish scheme to support energy companies
The European Commission has approved a DKK 125bn (€16.8bn) Danish guarantee scheme, under the EU's Temporary Crisis Framework, to provide liquidity support to energy companies in the context of the war in Ukraine and the current energy crisis.
The measure will be open to electricity producers and gas shippers active in the Danish electricity and gas markets. Under the scheme, the guarantees relate to new loans and guarantees to cover the energy companies' liquidity needs for posting collateral to central clearing houses (CCPs). Their maximum duration is 5 years and they will not exceed 80% of the loan principal. The maximum guarantee amount per company will cover the liquidity needs stemming from its activity on the energy markets for the 12 months following the granting of the aid. The liquidity needs will be estimated through self-certification by the energy companies.
In addition, The European Commission approved another DKK10bn (€1.34bn) Danish scheme, also under the Temporary Crisis Framework, to support energy intensive companies. This aid will take the form of loans with subsidised interest rates. The measure will be open to energy intensive small and medium-sized enterprises and large companies across sectors. Credit and financial institutions will be excluded from the measure. The loans will cover the liquidity needs respectively for the 12 months and 6 months following the granting of the aid.
For both schemes, the support will be granted by 31 December 2023 at the latest.
---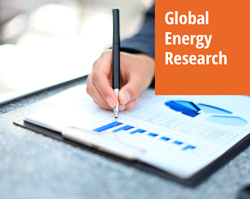 Enerdata's premium online information service provides up-to-date market reports on 110+ countries. The reports include valuable market data and analysis as well as a daily newsfeed, curated by our energy analysts, on the oil, gas, coal and power markets.
This user-friendly tool gives you the essentials about the domestic markets of your concern, including market structure, organisation, actors, projects and business perspectives.