Ethiopia sets more ambitious GHG reduction target for 2030
Ethiopia has updated its Nationally Determined Contribution (NDC), setting an unconditional greenhouse gas (GHG) emission reduction target of 14% (leading to absolute emission levels of 347 MtCO2eq in 2030, i.e. -56 MtCO2eq) and a conditional reduction target up to 68.8% of the business-as-usual scenario by 2030 (-278 MtCO2eq to absolute levels of 126 MtCO2eq).
In its first NDC (March 2017), Ethiopia pledged to reduce its GHG emissions by 64% compared to the business-as-usual scenario by 2030. Back then, the country had no unconditional target. In December 2021, the country set unconditional reduction target of 12.4% and conditional reduction target up to 53.3% of the business-as-usual scenario by 2030. Ethiopia's contribution to the global GHG emission is currently estimated at 0.04%. In 2020, the agricultural sector, particularly livestock, is estimated to account for 48% of the country's total GHG emissions, followed by land use and forestry sector (41%).
---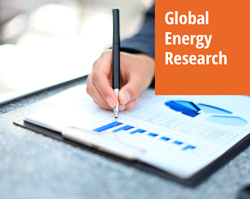 Enerdata's premium online information service provides up-to-date market reports on 110+ countries. The reports include valuable market data and analysis as well as a daily newsfeed, curated by our energy analysts, on the oil, gas, coal and power markets.
This user-friendly tool gives you the essentials about the domestic markets of your concern, including market structure, organisation, actors, projects and business perspectives.