Ethiopia plans to unbundle state-owned Ethiopian Electric Power
The Ethiopian government is considering unbundling the national power utility Ethiopian Electric Power (EEP), by separating transmission and generation activities to ensure an equal access of independent power producers (IPPs) to the grid. EEP has an installed capacity of 4.2 GW and owns more than 17,000 km of transmission lines.
In 2013, EEP was separated from Ethiopian Electric Utility (EEU), which handles distribution and sales, and power generation was liberalised. Nevertheless, the electricity produced can only be sold to the public power transmission company, EEP. In the medium term, EEP and EEUcould be partially privatised, once their institutional capacity is strengthened and their debts are reduced (the total combined liabilities of EEP and EEU account for 16% of Ethiopia's GDP).
In 2017, the government launched the National Electrification Program (NEP), updated in 2019 (NEP 2.0). This plan targets universal electricity access by 2025, of which one third thanks to off-grid technologies.
---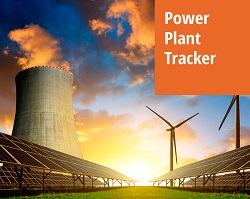 Enerdata has developed a market research service to screen, monitor and analyse the development of power generation assets.
Power Plant Tracker offers an interactive database and a powerful search engine covering power plants worldwide – including both installed and planned capacities for renewables and fossil fuels.