Estonia's Eesti Energia starts approval process of the Liivi offshore wind project
The Estonian state-owned energy group Eesti Energia has started assessing the environmental impact of the Liivi offshore wind project in the Gulf of Riga. The environmental impact assessment will be carried out by Skepast&Puhkim OÜ. The Liivi offshore wind project, which was approved by the Latvian and Estonian authorities in 2020, is expected to have a power generation capacity ranging from 1 to 2 GW and to be commissioned in 2030. It would generate 4 TWh/year, covering up to half of Estonia's consumption.
In April 2021, Ørsted signed a Memorandum of Understanding (MoU) with Enefit, an affiliate of Eesti Energia, to create a joint venture (JV) and work together on offshore wind opportunities, including the Liivi offshore wind project in the Estonian part of the Gulf of Riga. Ørsted has already applied for an area in Latvian waters next to the Liivi site. The Baltic Sea is estimated to have an offshore wind potential of 90 GW.
---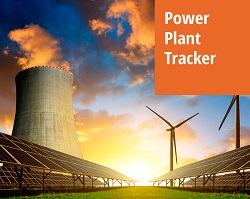 Enerdata has developed a market research service to screen, monitor and analyse the development of power generation assets.
Power Plant Tracker offers an interactive database and a powerful search engine covering power plants worldwide – including both installed and planned capacities for renewables and fossil fuels.