Estonia and Latvia plan a 1 GW joint offshore wind project
Estonia and Latvia have signed a Memorandum of Understanding (MoU) to jointly develop a 1 GW offshore wind project in the Gulf of Riga, in the Baltic Sea. The two governments will jointly carry out studies to determine the best location for the construction of the project, followed by an auction to select investors. The project is expected to be commissioned in 2030 and should generate 3.5 TWh/year.
In December 2019, the government of Estonia officially launched the process to issue construction permits for the first offshore wind projects in the country. There are more than 1.3 GW of offshore wind projects in the approval process, including Eesti Energia's plans to develop a 700-1,000 MW offshore wind park off the Kihnu island. In its energy development plan until 2030 adopted in 2017, Estonia aims to reduce GHG emissions by at least 70% by 2030 compared to the 1990 level, and by more than 80% by 2050. The strategy also aims to reach a target of 50% of renewables in final electricity consumption, including by promoting offshore wind. In addition, Estonia supports the EU's plan to become climate neutral by 2050.
Earlier in June 2020, the Lithuanian government selected a 137.5 km2 area in the Baltic Sea Economic Zone to locate a 700 MW offshore wind project. The project would require an €1bn investment and a tender is planned for the 1 February 2023 to select investors in the project. It is expected to be operational by 2030 and to produce 2.5 to 3 TWh/year of electricity, which is 25% the country's current electricity demand.
---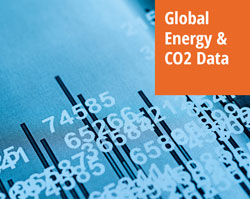 Then Global Energy Market Data & CO2 is your database! We provide world coverage of the oil, gas, coal, and power markets and a detailed overview of national supply & demand with annual data going back to 1970.
This energy database leverages more than 200 official data sources, which are processed by our analysts to provide fully harmonised data sets that are updated monthly.
---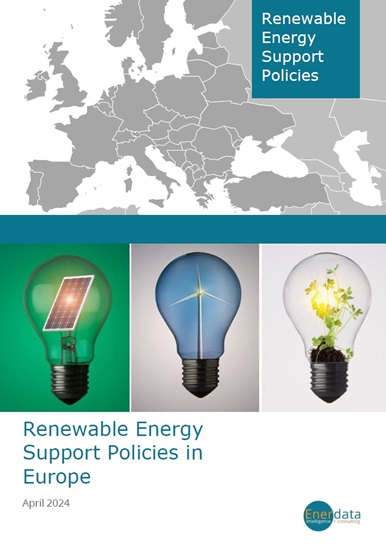 The European renewable report focuses on the different renewable energies for each country in Europe.
It covers the different support schemes used to promote renewable energy in for major sources of renewable energy: hydroelectricity, wind, solar, liquid biofuels for transportation, geothermal and oceanic sources (wave, tidal and thermal).