Eskom will be split into three separate entities (South Africa)
The South African president has excluded privatisation plans for the state-run power utility Eskom and announced plans to restructure the company into three separate entities with one specific segment each: power generation, transmission and distribution. All three would be put under control of Eskom Holdings, in a move to help the debt-ladden firm to cope with its financial difficulties. This decision is expected to improve the accountability of the company and make it more attractive to new investments. This effort is also meant to isolate costs, give responsibility to each sector and allow the company to raise funding more easily from lenders.
The government has also announced that it would support some of Eskom's short-term debt issues and schedules to outline details shortly. However, governmental subsidies will not underpin the company on the longer run in order not to over-burden the domestic economy with an unmanageable debt.
In order to solve its financial problems, Eskom submitted a request earlier in 2019 to the domestic regulator NERSA (National Energy Regulator of South Africa) for a 45% electricity price hike spread over the next three years. This figure is much higher than the 4.41% increase over 2019-2020 that NERSA already granted to Eskom.
---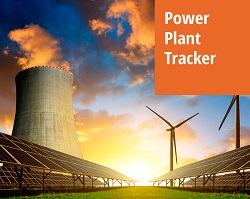 Enerdata has developed a market research service to screen, monitor and analyse the development of power generation assets.
Power Plant Tracker offers an interactive database and a powerful search engine covering power plants worldwide – including both installed and planned capacities for renewables and fossil fuels.