ERG will build a 155 MW onshore wind farm in Kazakhstan to power chrome mine
The mining and raw materials supplier company Eurasian Resources Group (ERG) will build a 155 MW onshore wind farm in the Aktobe region of western Kazakhstan to power its Kazchrome Donskoy chrome mine and neighbouring industrial facilities.
The Luxembourg-based natural resources group will invest KZT110bn (US$232m) to set up the wind farm near the town of Khromtau. The farm will be built on an area of 150 hectares and is expected to enter operation in 2024, offsetting some 520 kt/year of CO2 emissions. The project marks ERG's first proprietary wind park and supports the group's decarbonisation strategy, targeting a 56% cut in emissions to air and a 30% drop in emissions to water by 2030.
In 2021, wind power represented 4% of Kazakhstan's installed capacity with 1.2 GW. The country targets 15% of renewables in its power mix by 2030 and carbon neutrality by 2060.
---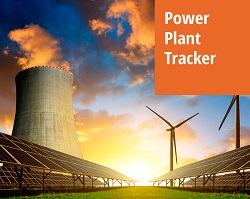 Enerdata has developed a market research service to screen, monitor and analyse the development of power generation assets.
Power Plant Tracker offers an interactive database and a powerful search engine covering power plants worldwide – including both installed and planned capacities for renewables and fossil fuels.