Equinor buys 50% stake in Cañadón León wind project in Argentina
Equinor has entered into an agreement with the Argentina energy group YPF Luz to acquire a 50% stake in Luz del León, which is currently building the 120 MW Cañadón León wind power project in the province of Santa Cruz in Argentina. Equinor will provide an equity contribution of US$30m for the US$190m project, which will be operated by YPF Luz. The wind project will sell its power generation to the CAMMESA over a 20-year period under the RENOVAR 2 Program and to YPF under a 15-year power purchase agreement (PPA).
Equinor has been active in Argentina since 2017. The Norwegian group owns a 50% stake in the oil and gas license Bajo del Toro (YPF operator, 50%) and is operator with 90% equity in the Bajo del Toro Este license (partner Gas y Petróleo del Neuquén, 10%) in Neuquen. Moreover, the group had the highest bid for 7 offshore exploration blocks in the 1st Offshore Licensing Round in 2018. Equinor also holds a 50 % interest in the Guanizul 2A (G2A) solar power project operated by Scatec Solar.
---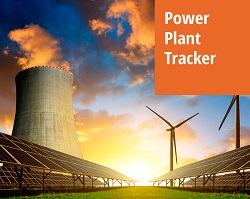 Enerdata has developed a market research service to screen, monitor and analyse the development of power generation assets.
Power Plant Tracker offers an interactive database and a powerful search engine covering power plants worldwide – including both installed and planned capacities for renewables and fossil fuels.