Equatorial Guinea's national oil company creates JV with De Raj
The German company De Raj Group has created a joint venture with the Equato-Guinean national oil company GEPetrol, with the objective to support the country's economic diversification strategy. The JV is focused on enhancing operational efficiencies and field productions. It will focus on the development and production of oil fields, the construction and modernization of FPSOs (Floating Production Storage & Offloading) , the planning, engineering, procurement and construction (EPC) of refineries and petrochemical plants. Equatorial Guinea intends to become a gas hub in the Gulf of Guinea by providing processing and off-take infrastructure to the sub-region. Equatorial Guinea is an LNG producer and exporter, thanks to its 3.7 Mt/year (5 bcm/year) EG LNG liquefaction plant at Punta Europa on the Bioko Island (commissioned in 2007).
In December 2019, Equatorial Guinea announced plans to develop energy projects worth US$1bn, including oil product storage tanks, a methanol-to-gasoline plant and the expansion of an LNG project. GEPetrol was created in 2001 as the national oil exploration and production company. The company manages the government's interests in production sharing agreements and joint ventures with international oil companies. GEPetrol is also responsible for marketing, oil licensing, and hydrocarbon policy implementation.
---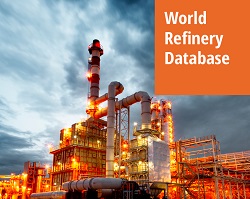 Use this powerful business intelligence tool to assess current and future production capacities of oil products by country and by zone. Gain insight into companies' asset portfolios and future trends for refined oil production capacities, giving you the ultimate edge for strategy and decision-making.