Eni's Plenitude will develop 1.5 GW of wind and solar in Italy and Spain
Plenitude, a wholly owned renewable energy affiliate of Eni, has entered a partnership with the Italian power producer Infrastrutture to develop 1.5 GW of wind and solar projects in Italy and Spain by acquiring a 65% stake in the company Hergo Renewables, a company that holds a portfolio of projects in the two countries. Infrastrutture will retain the remaining 35% stake.
The first project to be built will be a solar PV plant located in Montalto di Castro (Viterbo, central Italy) with a capacity of 37 MW. Works will start on the plant before the end of 2022. The plant is expected to come into operation in the second half of 2023.
Plenitude plans to invest €5.9bn over the 2022-2025 period to raise its installed renewable capacity to over 6 GW by 2025 and 15 GW by 2030 with a diversified portfolio in terms of renewable technologies (solar, onshore and offshore wind) and geographical scope. Specifically, the company will participate with partners in tenders for offshore wind capacity, including in Norway, Scotland (United Kingdom), France and other countries. In the retail market, Plenitude targets a market base of 11.5 million customers by 2025 (with 60% outside of Italy) and more than 15 m by 2030.
---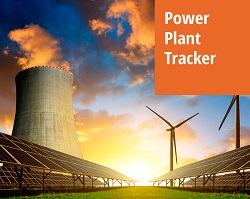 Enerdata has developed a market research service to screen, monitor and analyse the development of power generation assets.
Power Plant Tracker offers an interactive database and a powerful search engine covering power plants worldwide – including both installed and planned capacities for renewables and fossil fuels.