Eni will review its Middle East projects to cut spending
Eni is reviewing its projects in the Middle East for 2020 and 2021, in an attempt to reduce capital expenditure (capex) in a context of falling oil prices and epidemic outbreak. The group initially planned to invest around €8bn (US$8.6bn) but will revise downward investment plans.
The Italian energy group, which has upstream and downstream projects in Bahrain, Iraq, Lebanon, Oman and the United Arab Emirates (UAE), will also review projects led in the UAE in partnership with the Abu Dhabi National Oil Co (ADNOC); Eni holds a 20% stake in ADNOC Refining and a 25% interest in ADNOC's Ghasha ultra-sour gas project. It also owns a 10% stake in the Umm Shaif and Nasr concession and a 5% stake in the Lower Zakum concession. In 2019, Eni won two 35-year concessions for a 70% stake in the Offshore Block 1 and Offshore Block 2 exploration areas.
In addition, Eni and its partner Sharjah National Oil Company (SNOC) have decided to slightly postpone - by one or two months - the start up of gas production at the Mahani gas and condensate project in Sharjah (UAE).
Globally, Eni will reduce capex in 2020 by around €2bn, i.e. 25% of the total Capex planned, and opex by around €400m. In 2021, Eni expects a capex reduction of around €2.5-3bn, equal to 30-35% of the capex scheduled for the same year in the business Plan.
---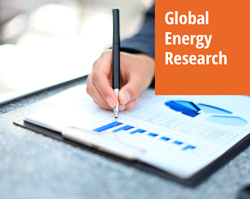 Enerdata's premium online information service provides up-to-date market reports on 110+ countries. The reports include valuable market data and analysis as well as a daily newsfeed, curated by our energy analysts, on the oil, gas, coal and power markets.
This user-friendly tool gives you the essentials about the domestic markets of your concern, including market structure, organisation, actors, projects and business perspectives.