Eni makes fifth light oil discovery in Angola's deep offshore
Eni has made a new light oil discovery in the Block 15/06, in Angola's deep offshore. The group drilled a well on the Agidigbo exploration prospect, which would hold between 300 and 400 mbl of light. It is the fifth discovery of commercial nature in the Block 15/06 since Eni relaunched its exploration campaign in mid-2018, following a Presidential Legislative decree that promoted additional exploration activities within existing Development Areas. The five discoveries, Kalimba, Afoxé, Agogo Ndungu, are estimated to contain up to 1.4 Gbl of light oil in place.
Eni has been present in Angola since 1980 and its equity production averages 150,000 bbl/d. The group operates the Block 15/06 Joint Venture with a 36.8% stake, in partnership with Sonangol P&P (36.8%) and SSI Fifteen (26.3%); the two oil development projects in the Block 15/06, West Hub and East Hub, currently produce around 155,000 bbl/d.
---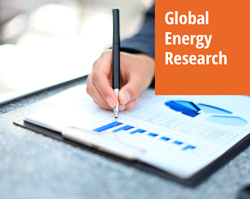 Enerdata's premium online information service provides up-to-date market reports on 110+ countries. The reports include valuable market data and analysis as well as a daily newsfeed, curated by our energy analysts, on the oil, gas, coal and power markets.
This user-friendly tool gives you the essentials about the domestic markets of your concern, including market structure, organisation, actors, projects and business perspectives.