Eni enters the Greek solar market with an acquisition
Eni, through Eni gas e luce, has acquired the Greek company Solar Konzept Greece (SKGR) from Solar Konzept International (which is majority owned by Germany's Aquila Capital). SKGR owns a solar photovoltaic (PV) plants' development platform in Greece and its portfolio includes a pipeline of projects at various stages of development, totalling around 800 MW.
Eni gas e luce has been operating in the Greek retail energy market since 2000 and now has around 500,000 customers. As of the end of 2021, the company has a 1.2 GW portfolio of renewable capacity in operation, with a target to install over 6 GW by 2025 and over 15 GW by 2030. Eni gas e luce's activities will be integrated into Eni's new low-carbon business, Plenitude, in 2022; the new entity will group together Eni's renewables, retail and e-mobility businesses.
---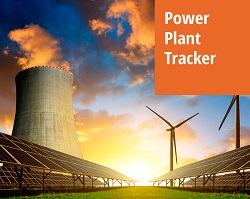 Enerdata has developed a market research service to screen, monitor and analyse the development of power generation assets.
Power Plant Tracker offers an interactive database and a powerful search engine covering power plants worldwide – including both installed and planned capacities for renewables and fossil fuels.