Engie will stop using coal at three power units totalling 725 MW in Chile
Engie has decided to stop using coal at three thermal power units totalling 725 MW in Chile and to convert them to gas or biomass by 2025. Engie Energia Chile plans to invest US$75m to switch by 2025 two units of the Mejillones coal-fired power (350 MW) to biomass and the IEM coal-fired unit (375 MW) to natural gas. In addition, the group plans to raise its renewable portfolio in Chile by another 1 GW (on top of the 1 GW announced in 2019, of which 0.6 GW is already under construction), as part of a €1.5bn (US$1.8bn) investment by 2025. This should help Engie cut its CO2 emissions from energy production in Chile by 80% by 2026. Finally, Engie plans to invest in green hydrogen production, with 3 ongoing pilot projects.
Coal accounts for 15% of Chile's installed capacity, with 4.5 GW (2020). The country aims to close all coal-fired power plants by 2040 and to make the power generation sector carbon-neutral by 2050. In December 2020, AES permanently disconnected its 120 MW Ventanas-1 coal-fired power plant in Puchuncaví, while Enel has disconnected its 128 MW Bocamina-1 coal-fired power plant in Coronel.
---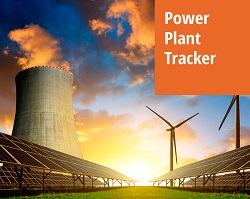 Enerdata has developed a market research service to screen, monitor and analyse the development of power generation assets.
Power Plant Tracker offers an interactive database and a powerful search engine covering power plants worldwide – including both installed and planned capacities for renewables and fossil fuels.