Engie plans to add 3 GW of CCGT plants in Belgium to replace its nuclear fleet
Engie Electrabel plans to build four CCGT power plants with a total capacity of 2,950 MW to cover Belgium's electricity demand from 2025. The group intends to build an 880 MW plant on the BASF site in Antwerp. Two large gas-fired power plants are planned in Vilvoorde and in Les Awirs, in the Liège region, while a smaller 330 MW unit would be built at the Amercoeur site in Charleroi. The company has already launched applications for permits and secured approval from the power transmission system operator (TSO) Elia to connect the projects to the network. Engie aims to secure all permits before the first Capacity Remuneration Mecanism round on 1 October 2021.
In April 2020, Engie Electrabel reached an agreement with EM Generation Brussels (EMGB) to acquire its 255 MW Vilvoorde gas-fired power plant and the group announced plans to develop an 870 MW gas-fired power project on the site. In November 2020, Engie Electrabel decided not to invest to extend the lifetime of its two Belgian nuclear power plants in Doel (2.9 GW), near Antwerp, and Tihange (3 GW), near Liège, as the Belgian government committed in April 2020 to phase out nuclear between 2022 and 2025.
---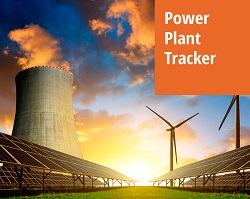 Enerdata has developed a market research service to screen, monitor and analyse the development of power generation assets.
Power Plant Tracker offers an interactive database and a powerful search engine covering power plants worldwide – including both installed and planned capacities for renewables and fossil fuels.