Engie gets approval for a 353 MW wind project in Chile
The Antofagasta Region Environmental Assessment Commission has approved the Environmental Qualification Resolution (RCA) of the 353 MW Lomas de Taltal wind project developed by Engie, which will be located 70 km northeast of the Taltal commune and 140 km southeast from the city of Antofagasta (Chile). The project will be made up of 57 wind turbines of up to 6.2 MW each. The company also plans to build a 20 km-long, 220 kV simple circuit transmission line to connect the plant to the National Electric System (SEN). Construction is expected to start in 2022 and the project should be completed in the second half of 2024.
The Lomas de Taltal project will be part of a larger renewable hub planned by Engie in the Taltal area. In June 2021, the Chilean Ministry of National Assets awarded two 40-year land concessions to Engie Energia Chile to build wind-solar-battery projects totalling 1,500 MW in the Antofagasta region. The company plans to develop at least 532 MW of renewables at the Pampa Yolanda site and at least 920 MW at Pampa Fidelia, in line with its strategy to build 2 GW of renewable capacity before 2025.
---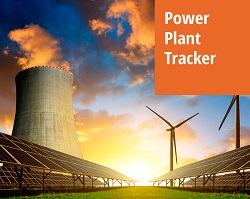 Enerdata has developed a market research service to screen, monitor and analyse the development of power generation assets.
Power Plant Tracker offers an interactive database and a powerful search engine covering power plants worldwide – including both installed and planned capacities for renewables and fossil fuels.