Engie and EDPR join forces for Dunkerque offshore wind project (France)
French energy group Engie and the renewable branch of Portuguese energy utility EDP, EDP Renovaveis (EDPR), have decided to join forces in the upcoming third offshore wind call for tenders in Dunkirk, France. The wind project will range between 250 MW and 750 MW and is expected to be commissioned in 2022.
In December 2016, the French energy regulator Commission de Régulation de l'Energie (CRE) opened the pre-selection phase to pre-qualify the developer of the project (phase ended on 28 February 2017); the competitive dialogue procedure will start in April 2017. The bidders will have to propose innovative solutions to adapt to the site (intense maritime activity and two Natura 2000 sites). This third offshore wind tender will be notified to the European Commission in 2017.
ENGIE and EDPR have previously worked together on offshore wind projects in France: in Dieppe-Le Tréport (500 MW) and the Islands of Yeu and Noirmoutier (500 MW), as well as in floating off-shore, with the Leucate pilot wind farm project in the Mediterranean (24 MW) and as co-investing partners to the WindFloat Atlantic Project in Portugal (25 MW).
---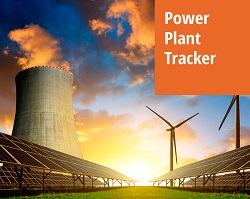 Enerdata has developed a market research service to screen, monitor and analyse the development of power generation assets.
Power Plant Tracker offers an interactive database and a powerful search engine covering power plants worldwide – including both installed and planned capacities for renewables and fossil fuels.
---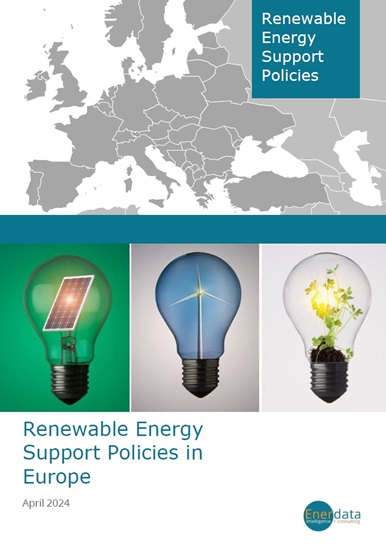 The European renewable report focuses on the different renewable energies for each country in Europe.
It covers the different support schemes used to promote renewable energy in for major sources of renewable energy: hydroelectricity, wind, solar, liquid biofuels for transportation, geothermal and oceanic sources (wave, tidal and thermal).