The Energy Community, an international organisation between the European Union (EU), Albania, Bosnia and Herzegovina, Kosovo, North Macedonia, Moldova, Montenegro, Serbia, Ukraine and Georgia, has adopted five legislative acts stemming from the EU's Clean energy for all Europeans package. The package covers legislation in the area of energy efficiency, renewables, governance, electricity market design and electricity security of supply rules, and is expected to enter into force in the next years.
The Renewable Directive 2018/2001 will introduce new rules on support scheme, strengthen the sustainability criteria for biofuels and bioliquids, and sets an indicative target for increasing the use of renewables in heating and cooling sector. The Energy Efficiency Directive 2018/2002 sets stronger measures for buildings renovation and saving in end-use sectors, while the Governance Regulation 2018/1999 creates common rules for planning, reporting and monitoring on energy and climate policies and targets. Finally, the Electricity Directive 2019/944 and Risk Preparedness Regulation 2019/941 will put in place a new flexible and market-based electricity market design to facilitate the integration of a greater share of renewables and the Gas Security of Supply Regulation 2017/1938 will seek to upgrade the existing security of supply in the Energy Community by ensuring a uniform legal and regulatory framework.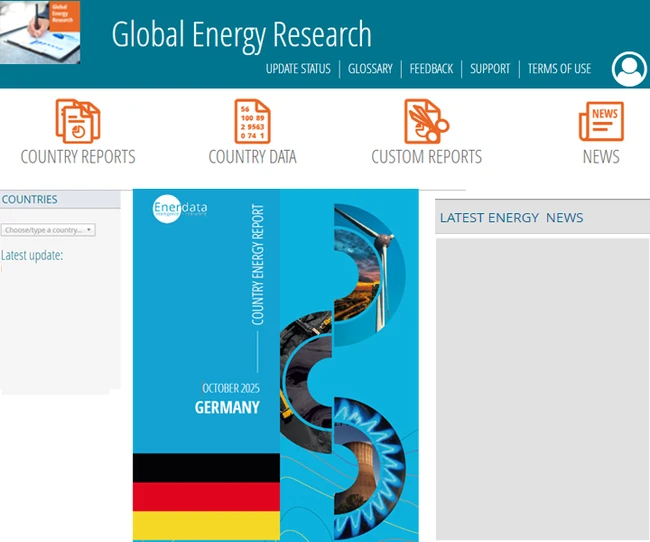 Enerdata's premium online information service provides up-to-date market reports on 110+ countries. The reports include valuable market data and analysis as well as a daily newsfeed, curated by our energy analysts, on the oil, gas, coal and power markets.
This user-friendly tool gives you the essentials about the domestic markets of your concern, including market structure, organisation, actors, projects and business perspectives.