Enel unveils its 2017-2019 strategy (Italy)
Italian energy group Enel has presented its 2017-2019 strategy, that introduces digitisation and customer focus to the strategic pillars presented in 2015. Enel aims to invest €4.7bn to digitise its asset base, operations and processes and to enhance connectivity. The group will emphasize on enhancing customer operations (more than 60 million end-users). It will also target €1bn in savings in 2019, a €500m increase over the previous plan.
The group plans to decommission 13 GW of capacities - 11 GW have already been shut-down - reducing its installed capacity from 43.9 GW in 2016 and 32.7 GW in 2019; the bulk of the decrease should come from coal-fired power plants (-4.7 GW to 11.4 GW) and from oil and gas plants (-5.2 GW to 7.2 GW). Enel will focus on renewables and aims to add 6.7 GW of additional capacity over the next three years.
The group forecasts a total CAPEX plan of €20.9bn euros between 2017 and 2019 (€21.2bn for the equivalent period under the previous plan) with a 40/60% mix between maintenance and growth capex for the period. Where growth CAPEX is concerned, Enel will invest €5.8bn in networks, €5.2bn in renewables, €0.8bn in thermal power generation and €0.6bn in retail. Latin America should account for 39% of growth CAPEX with €4.8bn, followed by Italy (€2.8bn), Iberia (€2.3bn), Africa and Asia (€1.5bn), North and Central America and Europe (€500m each).
---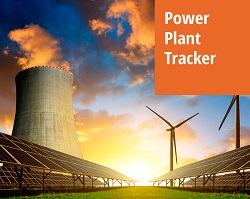 Enerdata has developed a market research service to screen, monitor and analyse the development of power generation assets.
Power Plant Tracker offers an interactive database and a powerful search engine covering power plants worldwide – including both installed and planned capacities for renewables and fossil fuels.