Enel (Italy) plans to invest €70bn in renewables over 2021-2030
The Italian energy group Enel has announced plans to invest €190bn in the 2021-2030 period, €150bn of which will be invested through the "Ownership business model". Nearly €70bn will be invested to support the development of 75 GW of additional installed capacity in the company's portfolio, while another €70bn will be deployed in infrastructure and networks, to address quality and resiliency improvements, new connections, and infrastructure digitalization.
Enel's 2021-2023 Strategic Plan for itself foresees €40bn in investments, of which €17bn will focus on renewables thus increasing Enel's installed capacity by 33% in 2023 to 60 GW. The group will further accelerate decarbonization by adding renewable capacity that will more than offset thermal capacity decommissioning. Managed renewable capacity is expected to reach around 8 GW in 2023, i.e. more than double 2020 levels. Furthermore,  demand response capacity will almost double to 10.6 GW in 2023, and ESS capacity will reach 527 MW (four times higher than its 2020 levels).
---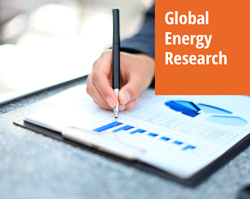 Enerdata's premium online information service provides up-to-date market reports on 110+ countries. The reports include valuable market data and analysis as well as a daily newsfeed, curated by our energy analysts, on the oil, gas, coal and power markets.
This user-friendly tool gives you the essentials about the domestic markets of your concern, including market structure, organisation, actors, projects and business perspectives.